We offer a series of professional grade reinforced silicone elbows. It can work as coolant hose, radiator hose or turbo hose. Available in 45°, 90°, 135°and 180°.
Our silicone hose bends made of the best quality silicone. Application Heating and Cooling Systems; CAC Charge-Air-Cooler (hot & cold side); Turbo charger systems & custom compressor,intercooler or intake & inlet piping for turbo/superchargers,etc.
Silicone bends are designed for durability and performance in custom coolant and intake pipe applications. Ensure excellent performance in high temperature and heavy load applications.
As a professional manufacturer of high-quality Silicone Elbows, we are committed to providing customers with quality products and services. Our Silicone Elbow is made from state-of-the-art technology and materials and undergoes strict quality control and testing to ensure its durability and reliability. We also provide customization services to meet the requirements of various car models and engine designs.
45/90/135 Degree Silicone Elbow Specifications And Dimensions: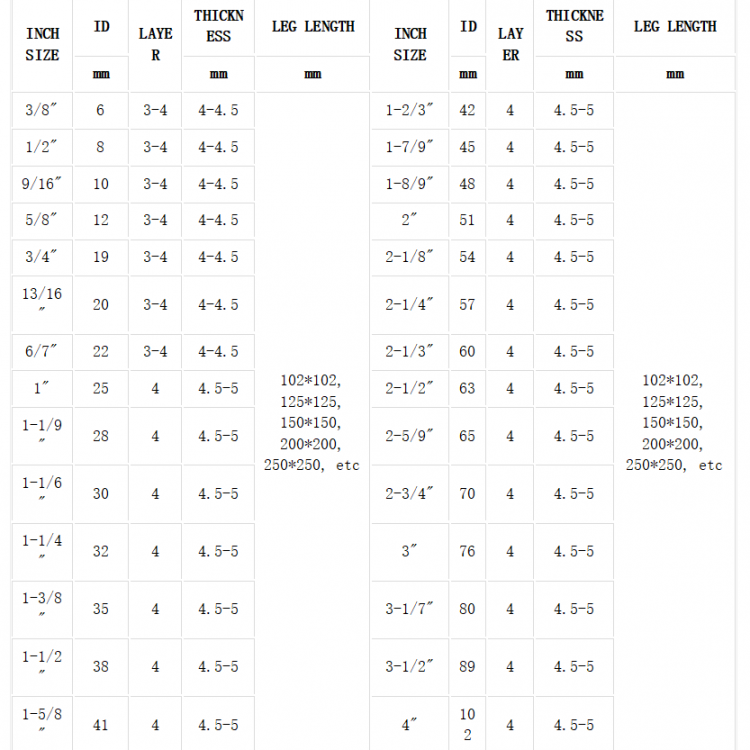 180 Degree Silicone Elbow Specifications And Dimensions: